Alicante has an incalculable concentration of resources available to help companies grow.
INDUSTRIES AND THE ECONOMY OF ALICANTE
The city hosts a business community made up of more than 25,000 companies that focus their activities on consolidated and emerging industries. Located in the local administrative division known as the comarca de l'Alacantí, it is distinguished for its potential in the following activities:
"The city is a European benchmark because of its multi-sector industry and its diversified economy".
Technology and
Innovation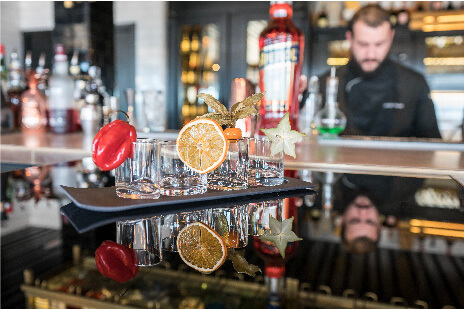 Real estate and
Construction
By land, sea and air, Alicante is the hub of the Mediterranean Basin, and it makes the most of its geostrategic location to become the door to Europe and Africa. A value that is reinforced by its powerful and extensive infrastructure network, which gives the city, and the companies that are located there, a global connection to anywhere else in the world.
NETWORK OF ROADS, DUAL CARRIAGEWAYS AND MOTORWAYS
FRANCE – ALGECIRAS/ GIBRALTAR – ALGECIRAS/ GIBRALTAR – FRANCE
PORT OF ALICANTE
PASSENGER SHIPS WITH 1500 PASSENGERS
HIGH SPEED TRAIN – AVE
AVE ALICANTE – MADRID
PASSENGERS A DAY
ALICANTE – ELCHE AIRPORT
MORE THAN
MILLION PASSENGERS A YEAR
MORE THAN
MILLION KILOS OF FREIGHT A YEAR
MORE THAN
AIR OPERATIONS A YEAR
TRAM – THE ALICANTE TRAM
MILLION PASSENGERS IN 2021