The Investment Attraction Office actively participates in the largest financial and business networking space in Spain, where it has held meetings with institutional representatives from countries such as France, Portugal and Greece, with the capital of Alicante as a focus for attracting new companies.
In this way, ALIA's team traveled to the event, held in the city of Valencia, has been able to transfer its wide portfolio of services to those attending the fair, through a series of meetings held at the stand in the Feria Valencia pavilion.
Among these meetings, the representatives of the Alicante office have been able to establish conversations and define possible synergies with the president of the Chamber of Commerce and Industry of Athens, Sofia Kounenaki Efraimoglou; with Irene Georgalla, member of the Board of Directors of Invest Cyprus (Cyprus); with Luis Rebelo de Sousa, director of the Investment and Foreign Trade Agency of Portugal; or with the director of the Department of Foreign Investment Attraction of the Ministry of Economy of France, Jorge Martin.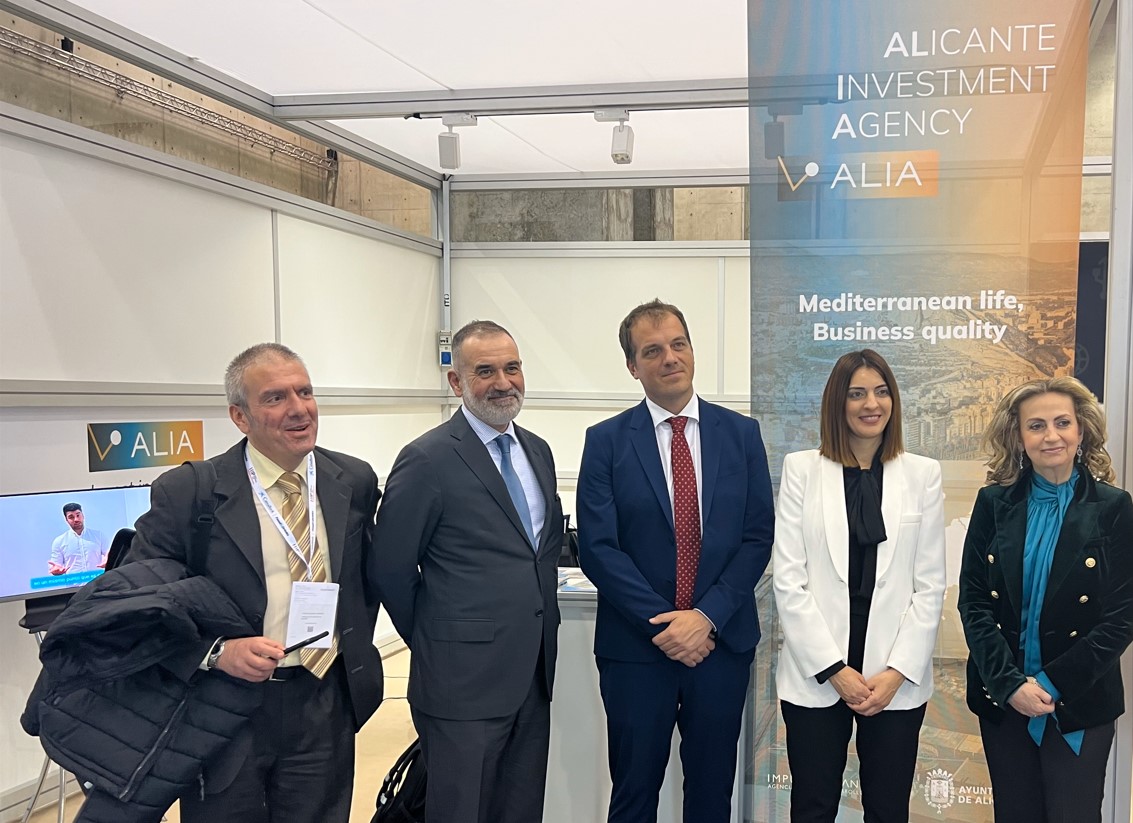 All these officials previously participated in the round table entitled 'Business Opportunities in the Mediterranean', moderated by the deputy director of Casa Mediterráneo, Nacho de Julián.
Forinvest is considered the largest financial and business networking space of all those held each year in Spain. For this edition, it has scheduled three events covering the three provinces of the Valencian Community, with acts, conferences and events held in Alicante, Valencia (its main venue) and Castellón.
Thus, throughout a program that includes conferences, debates and round tables, leading figures from the business and industry sector reflect and exchange ideas and projects on finance, economy, Fintech and insurtech innovation, among other sectors.